Portobello Film Festival 2008
28 August - 14 September






ENTRY TO ALL EVENTS IS FREE.

Portobello Film Festival 2008 premieres over 700 new films - features, shorts, documentaries, music films and animation – from all over the world at Westbourne Studios- Acklam Road W10, The Tabernacle – Powis Square, W11, and the Inn On The Green – Thorpe Close W10, from 28 August to 14 September. "The biggest independent film festival in Europe" is an 18 day showcase for the future of cinema: see tomorrow's films today.






2008 SCHEDULE




Download full programme (PDF)





THU 28 AUGUST

Westbourne Studios
Grand Opening Ceremony
7.30pm Babylon (Franco Rossi) 100 mins 15
9.10pm The Town That Boars Me (Ben Charles Edwards) 10 mins 15
full programm




FRI 29 AUGUST

Westbourne Studios
6pm – 11pm Death Of Alternative Music Venues: from The Spitz to GBGB...the corporations move in.
full programm




SAT 30 AUGUST

Westbourne Studios
7pm Alternative Miss World Films. 8pm Panel discussion with Andrew Logan and friends
full programme




SUN 31 AUGUST

The Tabernacle
7pm Sandy Lieberson, Molly Parkin and Robert Chilcott in Unsung Heroes, a panel discussion and Q&A about the essential but neglected art of writing screenplays followed by (8pm) Performance (set in Powis Square and produced by Sandy Lieberson).
full programme

Westbourne Studios
International Films
full programme

The Inn On The Green
1pm – 9pm Choose your film from a menu at the Video Cafe. Get here early to ensure a slot. 9pm That Samba Thing.
full programme




MON 1 SEPTEMBER

Westbourne Studios
American & Avant Garde Art including films on Andy Warhol (7.30pm) and Robert Maplethorpe (8.30pm).
full programme




TUE 2 SEPTEMBER

Westbourne Studios
Russian films featuring a special selection from St Petersberg's Open Cinema (7.30pm).
full programme

Inn On The Green
Anachron Film Night featuring Japanese Erotic Bondage films (7pm).
full programme

The Paradise
London Filmmakers Convention, mainly funky fast shorts (6pm – 11pm)
full programme




WED 3 SEPTEMBER

Westbourne Studios
7pm Portobello Film Festival 2008 present Tongsville.
Tongsville is a retrospective evening of work produced by the celebrated collective, Hammer and Tongs (nick Goldsmith and Garth Jennings)
full programme

Inn On The Green
(6pm – 11pm) Music Videos All Night
full programme

The Paradise
2nd day of London Film Makers Convention mainly funky fast shorts.
full programme




THU 4 SEPTEMBER

Westbourne Studios
(6pm – 11pm) Canadian & Music films.
full programme




FRI 5 SEPTEMBER

Westbourne Studios
8pm An Evening With Skanked & Black Eye
Top Comedy films all night including 36 Ways to Get Fired Thanks To John Howard (7pm).
full programme




SAT 6 SEPTEMBER,

The Tabernacle
6pm Time & Judgement:1958 Remembered
Portobello Film Festival 2008 remembers the 1958 Race Riots and how they led to Anti-Racism being on the establishment agenda with films and talks from Colin Prescod and Menelik Shabaz.
full programme

Westbourne Studios
Documentaries (1pm – 11pm)
A Heart From Jenin: a shot dead Palestinan boy's heart helps save the life of an Israeli girl.
Yellow Gate Woman about the historical political action at Greenham Common recounted by the women themselves and Brown Punk by Tricky from Massive Attack (9.30pm).
full programme




SUN 7 SEPTEMBER

Westbourne Studios
1pm – 11pm. Indian, Dutch & Spanish Films including films from Holland Film (2.20pm) and Spanish (6pm)
full programme

Inn On The Green
International Showcase with short films from all around the world.
full programme




8 SEPTEMBER

Westbourne Studios
6pm – 11pm Multiculture, including Ishail Blagrove's This Is Our Country Too (9pm).
full programme

Inn On The Green
6pm – 11pm Film Makers Against The War. Yet again another interesting selection of films for politically aware person, ending with Nick Broomfield's Battle For Haditha (9.30pm) hopefully to be introduced by Nick.
full programme




9 SEPTEMBER

Westbourne Studios
6pm – 11pm German Night With a selection from the Munich Film Festival
full programme

Inn On The Green
6pm – 11pm Funky Fast Shorts including Glastonbury 2008 and Looking For America
full programme

Paradise
6pm – 11pm London Film Makers Convention continues
full programme




10 SEPTEMBER

Westbourne Studios
6pm – 11pm Animation Station. State of the art animation all night
full programme

Inn On The Green
6pm A Fete Worse Than Death Returning from the pits of Punkvert's Labiatory for a one off special soirée at this year's Portobello Film Festival, the original "twistado-punkass-kabbaret for discerning dissenters, terraists, crotch watchers and inbetweeny Manson Family wannabees" * - Subterfuge, makes a rare appearance in the nation's Capital.
full programme

Paradise
6pm – 11pm London Film Makers Convention, mainly shorts
full programme




11 SEPTEMBER

Westbourne Studios
7pm An Evening With YCTV, local youth cable TV station screens some of the films they have made over the past year. Plus films made by kids including London's New Equilibrium.
full programme

Westbourne Grove Church
Human Rights Watch Evening with Darfur Now (7pm) followed by Q&A.
full programme




12 SEPTEMBER

Westbourne Studios
6pm – 11pm Horror & Sci- Fi. The medium – along with documentary that is made for low budget filmmaking.
full programme




13 SEPTEMBER

Westbourne Studios
Crime movies including Angels Die In The Soil (8.30pm) an Iraqi-Kurdish girl earns a living selling Iranian soldiers bodily remains.
9pm World Premiere of Cash and Curry, featuring players from Bend It Like Beckham.
full programme




14 SEPTEMBER

Westbourne Studios
The final day starts with 'The Last Man Out' which is an eye-witness account of the World Trade Centre tragedy, from the last living person to leave the North Tower after saving hundreds of other peoples lives
9pm Grand Awards Ceremony with Awards for best films submitted for Portobello 2008. For the first year open to ALL.

full programme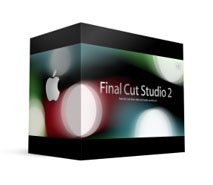 Best Film 2008 Prize: Final Cut Studio 2
Final Cut Studio 2 is the must-have upgrade to Apple's award-winning video and audio production suite. With six powerful applications, each designed specifically for editors, Final Cut Studio 2 puts everything you need in a single box.






Best Director Prize
2 Free Days Post Production at Portobello Post!
The winner will receive 2 full days free post production with experienced Senior Editor John Holloway, to do whatever they want, whether it is offline or online editing, colour grading, DVD design and authoring or encoding for web/other formats. At our facility on Portobello Road, we have an 8 core MAC with FCP Studio 2 (as well as Avid Media Composer) capable of handling all SD, HD and RED (2k) projects and also an AVID Symphony suite, capable of handling any SD work. Please visit our website, www.portobellopost.com, to find out more about us and our work.





Plus FOR ALL THE FAMILY
Portobello Film Festival 2008 Family Films Programme
Supported by RBK&C Early Years
At The Tabernacle, Powis Square, London W11 2AY
Free Entry
No need to book. Just turn up and watch some great movies
All films begin at 3pm
Children must be accompanied by an adult

30 August
RATATOUILLE

31 August
FLUSHED AWAY

6 September
VALIANT

7 September
CARS

13 September
WALLACE AND GROMIT: THE CURSE OF THE WERE RABBIT

14 September
THE SPONGEBOB SQUAREPANTS MOVIE





Plus Art from
Snug – creator of the spectacular Kilburn Tube Station mural, Inkie - long time Bristolian cohort of Banksy, and Zeus, whose work is now being sold at establishment auction houses are prime movers in the Street Art phenomenon.
Nick Reynolds is sculpting a special show based the Mexican Day Of The Dead, and premieres a film about casting a death mask for John Joe Amador recently executed in US.
Charlie Phillips displays photographs of Caribbean funerals in Kensal Green Cemetery, North Kensington from the 60s to the present day.





FESTIVAL VENUES

Westbourne Studios
242 Acklam Road
London W10 5JJ

The Tabernacle
Powis Square
London W11 2AY

The Inn On The Green
3 Thorpe Close
London W10

The Paradise
19 Kilburn Lane
London W10 4AE

Westbourne Grove Church
Westbourne Grove
London W11 2RW





Subscribe free for updates and invites to special events (below).